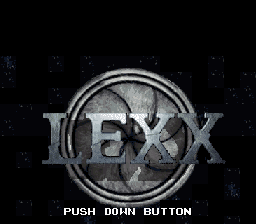 These are pics of a LEXX game I am making, it is an add on for a different game called Zelda Classic (which I didn't make) it can be found at Armageddon Games. The game is still being worked on so the areas in the pics may change.
Download the first demo (includes 3 levels)
You also need Zelda Classic 1.92 beta 163 (or higher) which can be found here.
To run it (in ZC) register a name then press Alt twice then choose "lexxdemo.qst"
| | |
| --- | --- |
| | |
| A Moth | Cryo Pods and 7900 |
| | |
| The Bridge with Stan and a Cluster Lizard | A Passage With Mantrid Drones |
| | |
| The first cutscene | Moth Landing Area |
| | |
| A pic from the 3rd level | Another pic from the 3rd level |
MAP of The Medical Terminal level